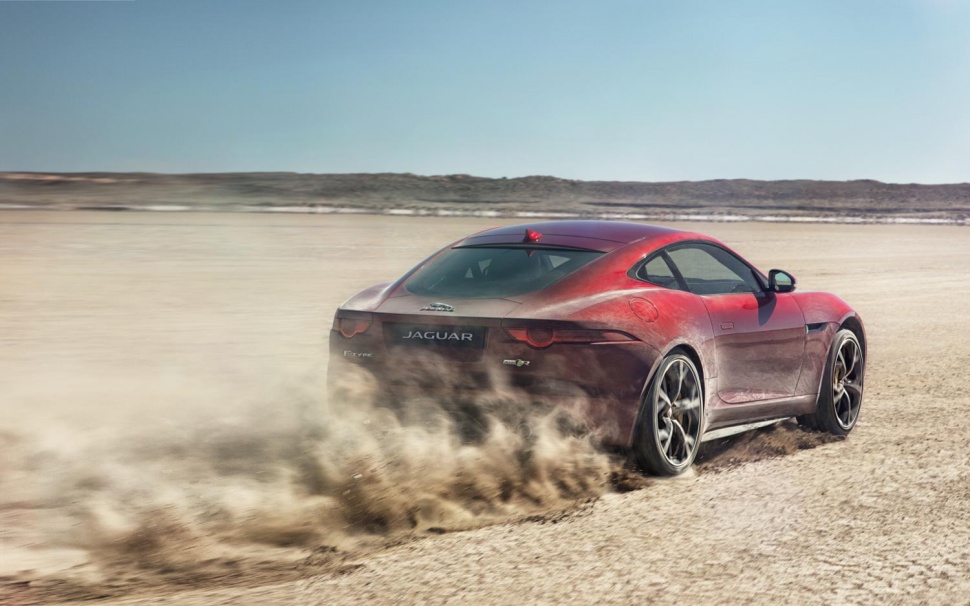 It seems like "bonkers" has become the de facto auto expression for, well, being awesome? We are not linguists or philologists, clearly. But we do see headlines frequently about "the bonkers 19.8-liter, 8,347-horsepower whatever-model type," etc., etc., etc.
The F-Type V8 S has definitely been described this way because have you heard it? "Playing it cool" does not exist in the F-Type's vocabulary. The F-Type's exhaust note is that one friend of yours who is always trying to get you to go to Cabo, or start a band, or go to the zoo in the middle of the night, and then actually does that stuff. Mild-mannered Clark Kent you is trying to go to bed at 10:30 and be responsible and work your way up the ladder, and the F-Type wants to throw Molotov cocktails at The Establishment.
We have known that the forthcoming all-wheel drive version will take the already insane 500-horses up to 550. That's ridiculous. A ten percent increase is a lot for a performance car. But last week a man appeared from Jaguar who decided shake out even that befuddlement like a sheet in the wind, like a dog in the throes of a new chew toy.
Andy Gross stands tall in the automotive world. He is Group Sales Ops Director for Jaguar Land Rover. He also apparently has a need to approximate atmospheric reentry procedures in a car because this was his quote recently to Autoguide: "We've taken the F-Type so far but we'll take it a lot further. We'll dial in more performance without a shadow of a doubt."
We know that Jaguar Land Rover has a Special Operations division. We know there was a brief Project 7 version of the F-Type made for conceptual purposes that hit 575 horsepower. What we're basically wondering is if we'll see a 600-horsepower version of the F-Type (no doubt in coupe form) for 2018.
That's our guess. What's yours? To check out any Jaguar, head over from Raleigh to our facility.
Jaguar Hinting That a 600-HP F-Type Might Be On the Way
was last modified:
May 27th, 2015
by