Intro
Range Rover. It's a name with a lot of connotations. Movie stars, celebrities, athletes—if you're a member of the paparazzi, you know this silhouette by sight. You see them in magazines at the grocery store checkout line. You see them in movies. You see them in reality shows.
You also see them on safaris. Here and abroad, Range Rover is the quintessential image of venturing off-road. It's the nearest modern equivalent to Magellan and Marco Polo sailing the uncharted waters to discover new lands. Today, we don't sail, we drive. When a movie needs to send a hero beyond the fringes of civilization, where bad weather and swampy marshlands take over from running water and electricity, chances are that he or she will be doing so in a Range Rover.
Side note: where are they going to get gas (and it really, really loves gas) for a Range Rover if there's no electricity? But we digress.
Driving
The Range Rover actually needs a lot less gas than ever before. A new aluminum unibody helps it shed 800 pounds from the previous steel body-on-frame design. New engines are more powerful and more efficient, which is why we bless technology. How can new Rovers do more with less? We have no idea but we love it.
Today we're driving the Range Rover Sport HSE right here in the Raleigh-Durham triangle. We wanted to give you a sense of what it's like to own and drive it in surroundings that you recognize. Our goals were few but important: 1) Get coffee; 2) Explore.
If you're like us, most of your driving falls into two categories: 1) Errands around town, and 2) Highway driving. While that's fine for everyday life, to create the strongest possible review for you, we wanted to take the Rover out to locations that fit its image better. We wouldn't take a chess-player to a basketball game, and we sure as heck wouldn't take a dog to a thunderstorm. The Range Rover Sport HSE needs to drive out in the country.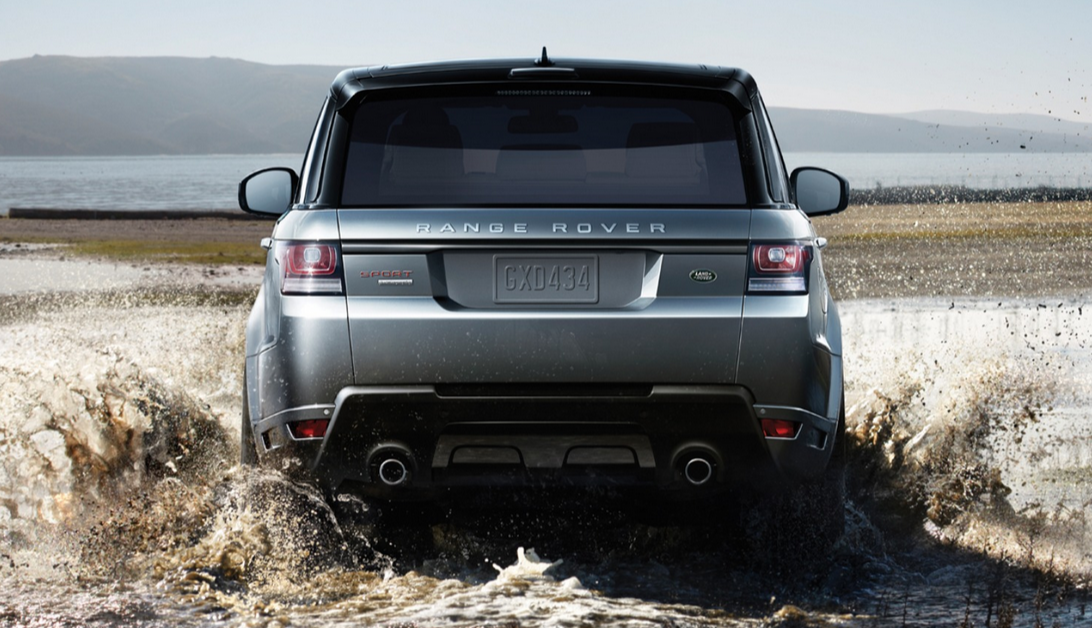 First Destination: Common Grounds Coffee House, Apex
Okay, okay, so this one isn't quite the country. Still, it did get us a so-so cappuccino and a chance to check the pulse of the people. Our question to the barista: What do you think about Range Rovers?
"Range Rovers? Don't know much about 'em."
Our barista is a bearded, beanie-wearing fellow surrounded by entirely too many baked goods and chocolates to look comfortable. We sensed a world-wariness to him that would be at home in grittier surroundings, and sure enough, he alluded to having seen some things.
"I do know that for SUVs, the V6s are a lot easier to work on than the V8s. The engine is smaller and easier to drop or lift out. Makes repairs easier."
Fair point. As it happens, our HSE runs on a supercharged V6, which explains the improved fuel economy. One burnt cappuccino later, we were back inside our Range Rover Sport.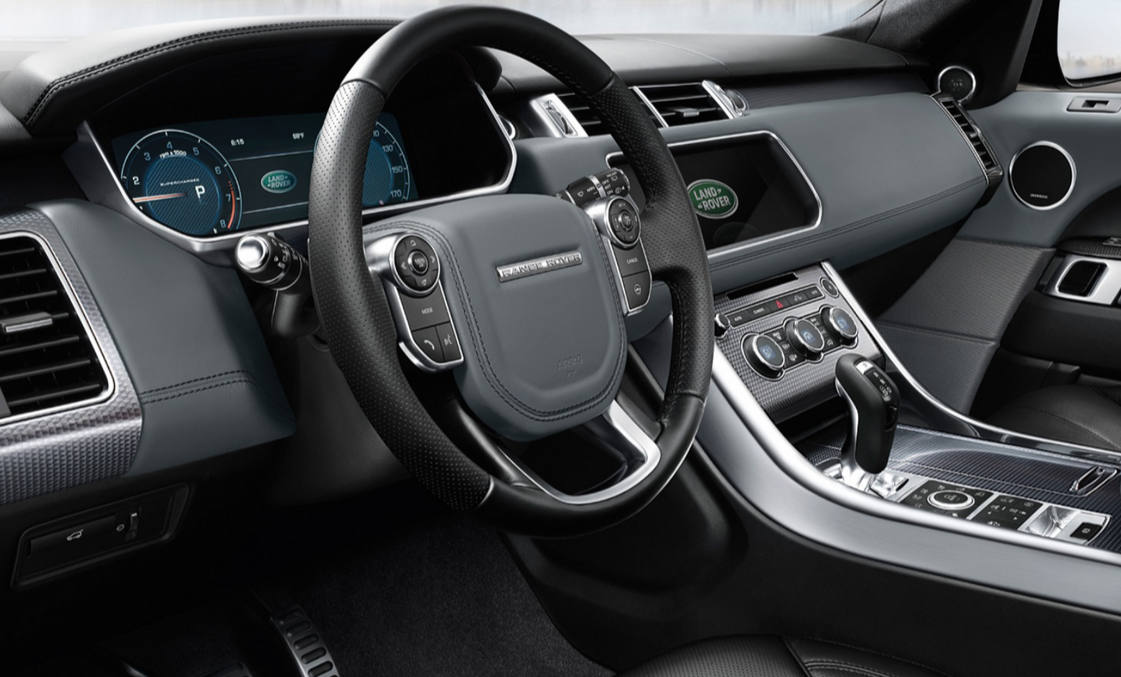 But who am I inside?
Objectively speaking, we have to note how beautiful it is. Sure, the outside has the profile that catches the Louis Vuitton-wielding moms and Kanye West alike. But the interior—that interior!—is so choice. Maybe it's just our preference to value interiors over exteriors, but it's what we found most appealing in the Sport. Here's what we're talking about:
For starters, it's calm. Improved cabin space means everything feels appropriately distanced without a feeling of being crowded. You're in a Range Rover, right? You're supposed to feel above the concerns of the world.
Second, Range Rover embraces horizontal flow. Lots of automakers try to funnel everything into vertical columns, which, again, creates a feeling of compression. By creating horizontal lines, everything feels nearby, but also far enough away to drop out of mind if you want it to.
And finally, the materials are finely chosen. The Ivory leather makes the cabin feel open and inviting. Dark Grey oak wood accents provide a touch of rusticness that makes us think of grinding coffee beans and a cabin in the mountains. The aluminum on the backside of the shifter is cool to the touch. Even though no one will ever see it, your fingers will trace this surface a thousand times. Aluminum is a natural choice.
Add in Land Rover's massive, two-section sliding panoramic sunroof and you have more glass than an exhibit at the Guggenheim. Glass is the quickest way to go from submarine to sailboat, and it will raise the spirits and involvement of backseat passengers inestimably.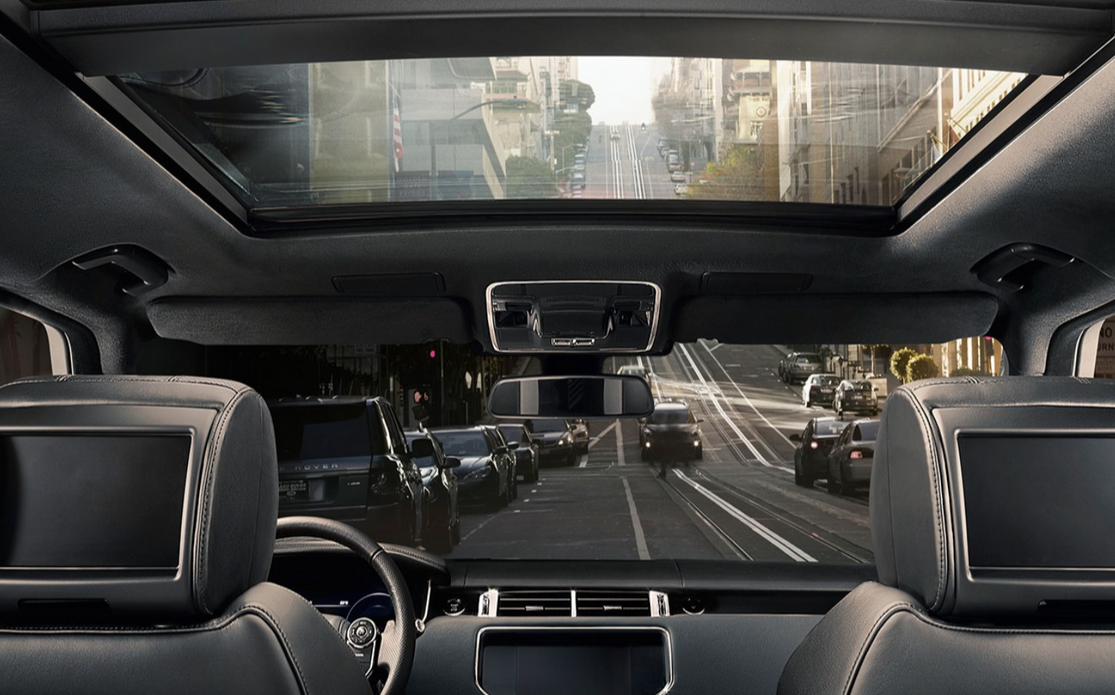 Destination Numero 2: Serendipity
Anyway, enough shop talk. We decided on a course out west toward Jordan Lake, then north up 751 to Durham. It's late in the day. Afternoon winter sun sends shafts of gold through the tree trunks. Puffs of steam snatch the breath out of your lungs and put something chilly there in return.
We stop at a horse farm. Buckhorn. People come here to ride and practice dressage. Long gravel roads curve over ponds and stables. Horse trailers dot the landscape. At one point you drive over a stream with no guardrails to keep you from the water below.
It's a rural setting, and the Sport feels natural in it. We looked around for someone to ask if we fit in, but it seems they are all out riding. Makes sense. We should have brought a horse. So we beat a retreat, but it wasn't hasty. We just had other places to be.
Driving up the rest of 751 was idyllic. Lots of abandoned barns. It reminds us of a short story where a man says that he torches barns as a hobby, but we never find out if he's telling the truth. In any case, old Coca-Cola signs and tire rims decorate gas stations that have gone out of business or are about to. It's the definition of a country road with clear skies and fading sun. Traffic is light.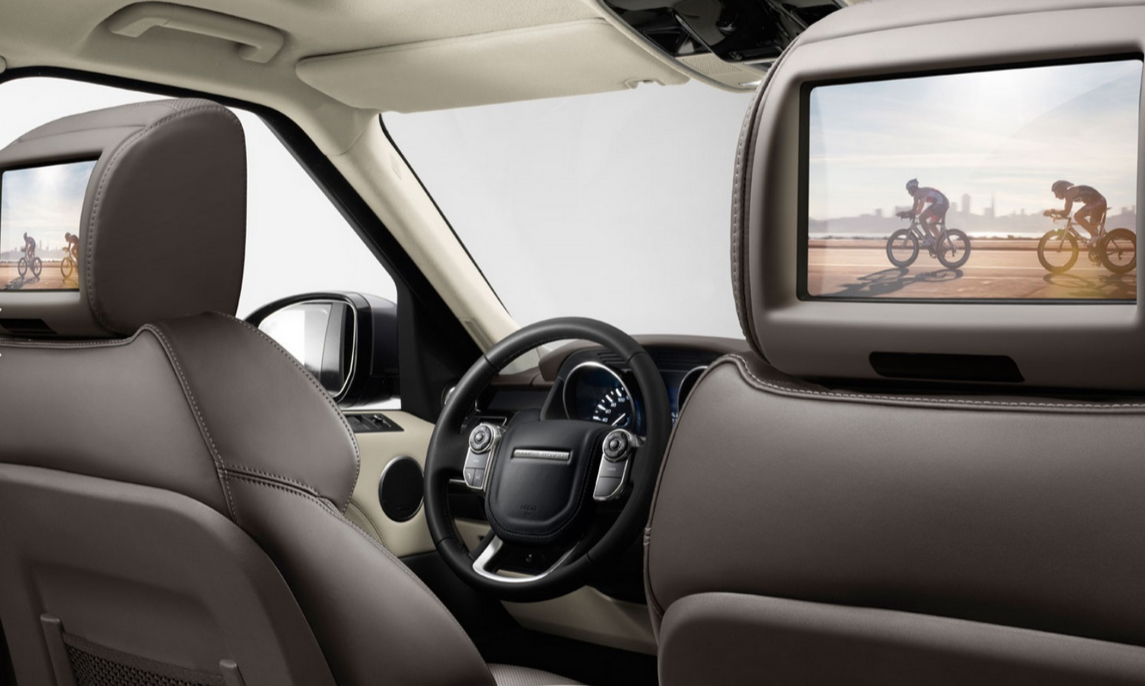 Final destination, in a good way
Just before Durham, we turn in at an attractive-looking sign: Doyle's Vineyard. Looks nice. There's a pond with lots of outdoor seating on an ever-evolving wood patio space. Proprietors Troy and Kristen happen to be hosting a tasting for another wanderer who turned in by chance.
It's cozy inside, somewhat like a Hobbit's house, and we can tell that during the warmer temperatures, this would be a fantastic location to spend an evening. After making introductions all around, we learn that the other drop-by recently bought a car. Fancy that! Troy is the only one, however, with an affinity for Range Rovers.
"I've owned five or six," he says with a North Easterner's accent. He and Kristen moved here a few years ago with zero experience running a vineyard. Now they're vintners—such a cool word, that—who are constantly courted by winemakers looking for an entrance to The Triangle. Troy used to drive Range Rovers as his company car, and we can see his affection.
There's not much sense hanging out a wine-tasting if you're not partaking, and since we are still on the clock, we bid everyone goodbye. Another time.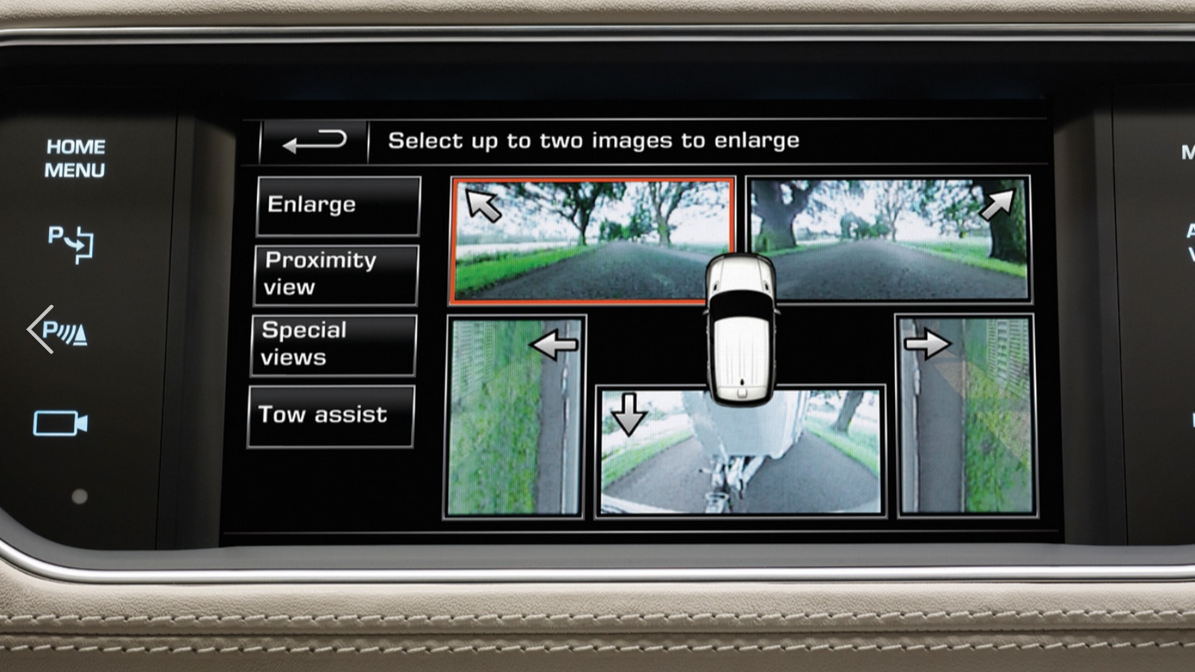 Conclusion
The conclusion is that Range Rovers are everything you imagine them to be. Confident, poised, capable, serene—they're the access to another life. Could we have found a charming vineyard in a sedan? Sure. People do it every day. But when you can cruise around in the vehicle of the rich and famous, why wouldn't you?
To learn more Range Rover in Raleigh, stop by our showroom.
Review: A Range Rover Good Enough For Gatsby's "Old Sport"
was last modified:
March 23rd, 2022
by