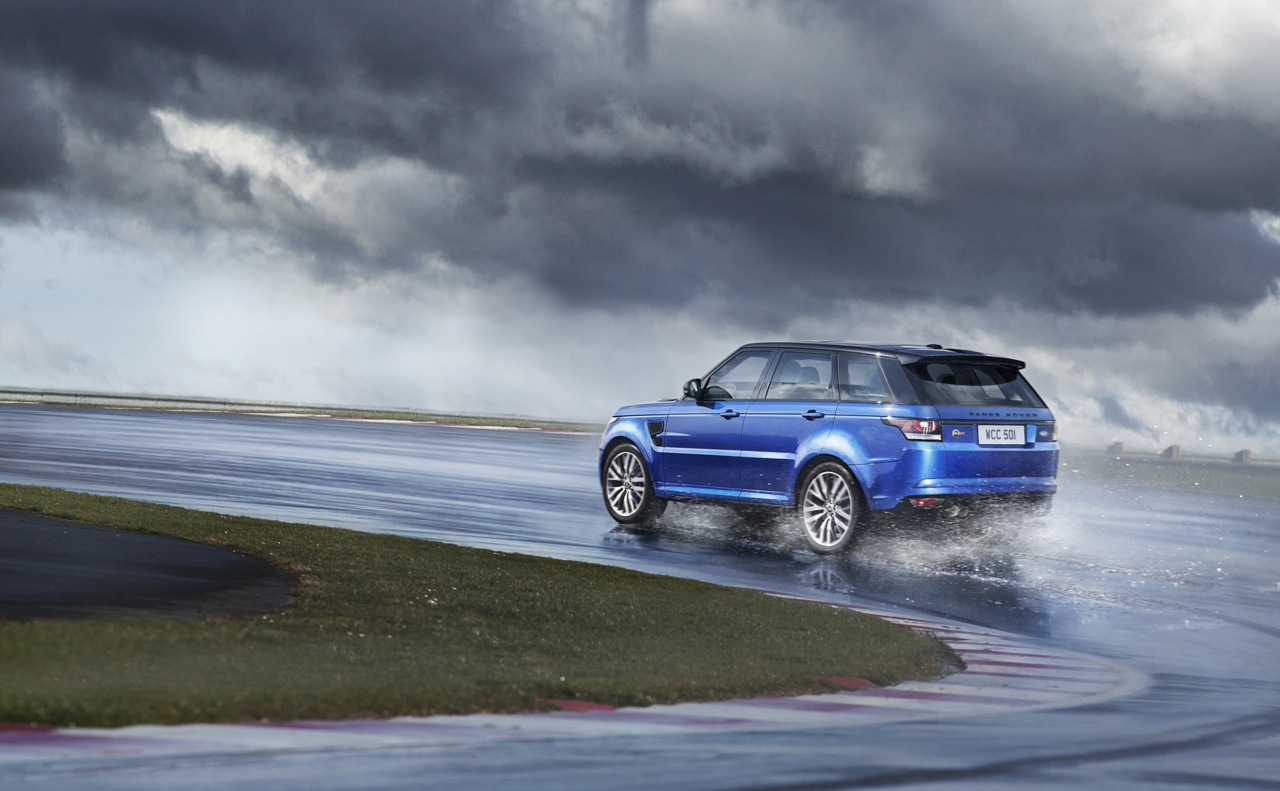 If nothing else, Land Rover knows how to shoot a video and make a performance SUV. We have written before about the company's decision to form a new Special Operations division to handle performance and custom orders. Some of the first fruits of that unit are being released in the form of the new Range Rover Sport SVR, specifically a video of the new Rover spewing verbal abuse around a rain-besotted track in England. Were exhaust notes an understandable language, we think this video would come with a parental warning.
The source of all that racket is the supercharged V8 that has been finding its way into Jaguar Land Rover's fiercest inhabitants—the XFR-S, XKR-S, XJR and F-Type R Coupe all possess this 5.0-liter cannon, likely a residual of the company's union with Ford. Although Jaguar Land Rover is laying the groundwork for a new proprietary engine called Ingenium to refresh its lines, the supercharged 5.0 is one engine that we're not sure needs replacing. Any time you want to know what an earthquake sounds like, spend some time in a vehicle with one of these.
While we can't understand the driver's need to change gears with paddle shifters, we are digging the corresponding gear icons that slide and flash into place on the instrument panel. To be honest, it reminds us of the animation that a video game would create, and that type of fantastical heavy-handedness feels right at home in a vehicle with 500+ units of horsepower AND torque.
There's a great moment when the camera almost freezes, opting instead for just the faintest amount of motion which lets you see individual water droplets teleporting through the air and crushing against a windshield. Does it have anything to do with the Sport SVR? Not really. It reveals the automaker's attention to detail, however, as if to say, "We didn't just get caught up with the speed aspect; we took care of the things you miss in real time, too."
How right they are.
Range Rover Sport SVR Video Hustles Around Rain, Track
was last modified:
December 15th, 2014
by