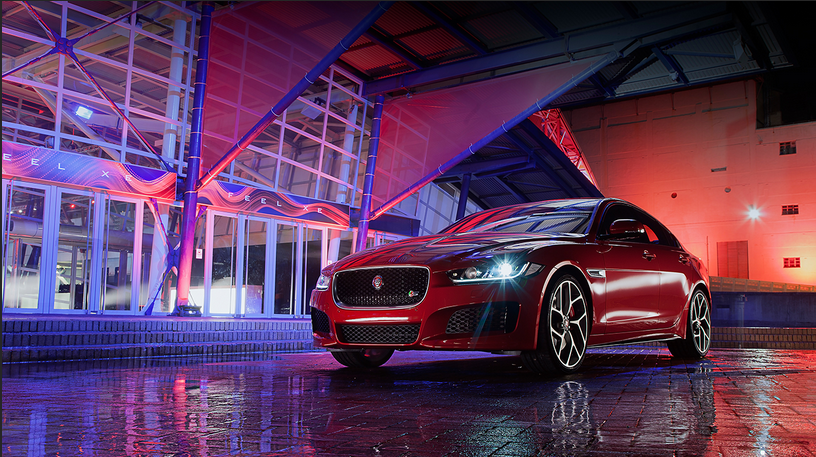 The big news this past week was the official reveal of Jaguar's new XE sedan. As a long-awaited and well-publicized event, the reaction surrounding this new model has been hearty and positive. The compact sedan nature of the XE means it will be compared against the BMW 3-Series, Audi A3 and A4, and Mercedes-Benz C-Class. So, what was revealed about this new model from Jaguar? Let's take a look.
Extensive use of aluminum
Seventy-five percent of the XE's body is aluminum, which is more than any other vehicle in its segment. Aluminum is a lightweight metal, which makes for better handling, less fuel consumption and faster acceleration. However, in some cases, such as the chassis, you want heft in a vehicle as a light ride can lose touch with the road. Jaguar therefore engineered the most rigid and stiff chassis of any Jaguar sedan ever; this ensures that steering will be surgically precise and finely tuned.
This isn't garden-variety aluminum, either. Jaguar specifically designed a new high-strength aluminum alloy just for the XE. This new breed of aluminum is stronger than ever, and creates a shell worthy of the marque.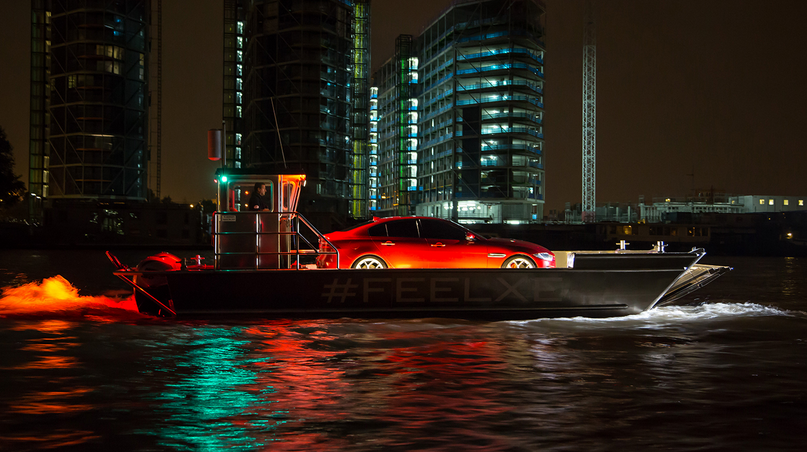 First use of the proprietary 'Ingenium' engine
The Ingenium engine, which we've written about before on this blog, is an entirely new modular engine designed from scratch by Jaguar. We considered the future of automobiles: what will their power requirements be? What are their polluting aspects? How can they burn more efficiently and yield more power?
After extensive research and analysis, we've created our own custom engine that can be scaled larger or smaller depending on the kind of vehicle it will power. The XE will be the first ever Jaguar to be powered by Ingenium, and we can't wait to see what people think of it.
Industry-first laser Head-Up Display
We've also been experimenting with more intelligent ways to display information to the driver. Forget touchscreens and high-resolution displays—why not project information in ultra-crisp detail right onto the windshield itself? That's where the driver's eyes are anyway, and this way they keep their eyes where they belong: on the road.
In addition, we've designed a secure app so that you can use your phone to handle things when outside the car: starting the engine remotely, locking/unlocking doors, pre-heating or cooling the cabin, and locating your XE in a parking lot.
New use of stereo cameras
By fitting cameras onto the XE, we give you an extra pair—or two or three—of eyes. The XE will watch the road at all times, never blinking, sneezing or getting tired. At speeds lower than 31 mph, the XE can apply full braking if it detects an imminent collision, and at speeds between 31 and 50 mph, it can apply partial braking.
Your XE will also be able to recognize traffic signs, straying over your lane, and your blind spot, but then you probably know all about that as a Jaguar fan, don't you?
Conclusion
Get ready. The 2016 Jaguar XE will come to the U.S. next year, and we'll be sure to let you know when it does here in Cary. And if you live in Durham or Raleigh, we'll probably let you know, too.
Jaguar Unveils Brand-New XE Compact Sedan
was last modified:
May 27th, 2015
by